Military - Travel / Vacation
---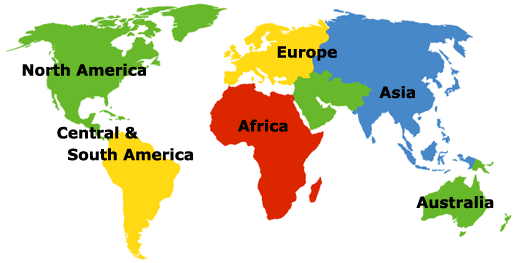 Please click on continent to visit.
---

For Military Friendly Hotels..

At your Service
Military Travel & Government Travel-Hawthorn Suites
Military Travel-Microtel Inns & Suites
Hawthorn Suites and Microtel Inns & Suites are proud to recognize and support those military and government travelers who proudly serve our country with both military and government per diem hotel rates for short term lodging or extended hotel stays. Enjoy our signature hotel accommodations and service, high-speed Internet access and complimentary hot breakfast buffet each morning.
---
What's New! www.citycomparator.com
Want the benefit of choice and information diversity! Also please help out by adding or extending info about the city where you live, or adding some genuine travel photos - we are trying to build a Wikipedia-style travel community and any crumb of help is greatly appreciated!

---
Ready for your Winter Holidays!
Why not plan a Ski Trip to Lech, the paradise of the Alps!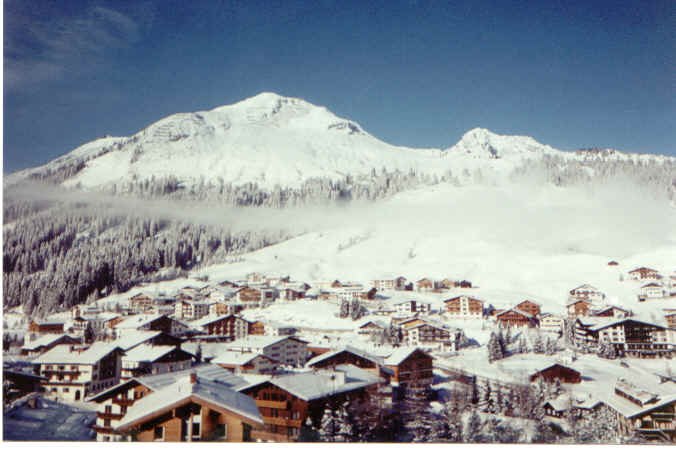 View from Hotel Kristberg, Lech, Austria
Tradition and progress are the dual themes of this resort, which is known as the birthplace of skiing. The white sport was invented here in the Arlberg more than a century ago and Lech has produced four Olympic downhill skiing champions, making it the most successful skiing domicile in the Alps. Over the years, Lech and Zürs have continued to develop in a very measured way and the twin resorts again have caught public attention with their pioneering schemes. One of the first ski lifts in the world was built in Zürs and the Arlberg Style, which became the basis of modern skiing technique, was developed by legendary skiing pioneer Hannes Schneider in our neighboring village of Stuben. For special rates, find out more now!
---
Exotic Location Destination
Sheraton Hammamet in Tunisia, All the Hospitality, Fun and Value in a Springtime Getaway!
| | |
| --- | --- |
| | Sheraton is a member of Starwood Hotels & Resorts Worldwide Inc. As our guest, you are in the unique position to take advantage of the Sheraton Hammamet Starwood Preferred Guest (SPG) program. Special Military Rates available. |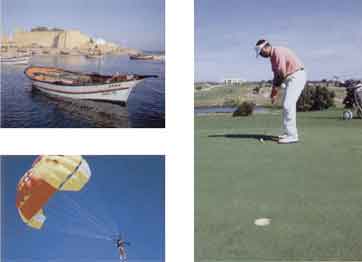 Whether you enjoy a round of golf overlooking the Mediterranean or a Camel ride on the beach directly outside of your Hotel Villa, it is all yours in this first class Sheraton Resort, where the Tunisian hospitality welcomes all with gracious hospitality, spacious Villas -- golf and leisure packages are now available .. exclusive to US Military Service Members and their families.
---
New York - The City of Lights
For your Fall escape, take a stroll through Central Park, enjoy a lake side brunch, or just take in a Broadway show. Fall specials are now available.
Click on and find out what awaits you in New York!

Renew your Vows in Heidelberg!
The history, romance and charm of Heidelberg await you! This quaint town, offers a little something for everyone. Starting in February, Mardi Gras will be celebrated throughout Germany and you can be a part of these festivities.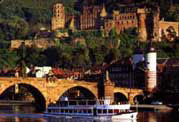 What is Couch Surfing?
CouchSurfing.com helps you make connections worldwide. You can use the network to meet people and then go and surf other members' couches! When you surf a couch, you are a guest at someone's house. They will provide you with some sort of accommodation, a penthouse apartment or maybe a back yard to pitch your tent in. Stays can be as short as a cup of coffee, a night or two, or even a few months or more. When you offer your couch, you have complete control of who visits. The possibilities are endless and completely up to you.
PASSPORT REQUIREMENTS
Traveling abroad? It's important you know your passport, visa, and health requirements, which vary by destination. Make sure you get all the information you need well in advance of your trip.

Important update regarding travel to Canada, Mexico, Central and South America, the Caribbean, and Bermuda:

As of December 31, 2006, passports will be required for all U.S. citizens traveling to or from the United States via air or sea, regardless of destination.

If you have booked a flight, hotel, rental car, vacation package, or cruise, visit the CIBT Web site for detailed information on travel requirements for the countries you're visiting, and for those you pass through en route. This site provides online ordering for passports and visas, including rush replacement of lost or stolen passports, and a 24-hour customer support telephone number. For more information on travel requirements, contact the U.S. embassies of the countries you're visiting. A complete list of U.S. embassies worldwide can be found at the Department of State Web site.
---