Market - Electronics
---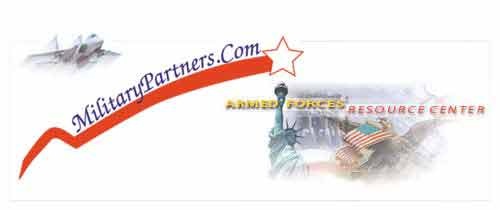 Energizer Introduces Energi To Go(TM) Portable Power for iPod
New entry to the Energi To Go lineup offers iPod users extended play

ST. LOUIS /PRNewswire-FirstCall/ -- Energizer Holdings, Inc. (NYSE: ENR), a global leader in the dynamic business of providing portable power, announced today the introduction of the Energizer (R) Energi To Go(TM) Portable Power for iPod. This battery-powered device will be available at retail nationwide this fall.
The Energizer Energi To Go Portable Power for iPod is powered by two
Energizer(R) e2(R) Lithium(R) AA batteries. The device features a patented
intelligent control chip that maximizes power transfer to the iPod. Its
unique flip design allows it to function as a stand while charging and to
be folded for easy storage. Sleek enough to complement the iconic styling
of the iPod, the compact charger travels easily and is exceptionally
lightweight.
In testing with Energizer e2 Lithium AA batteries, the Energizer Energi
To Go charger provided more than 46 hours of music playback on the iPod
nano and more than 32 hours of music playback on the iPod with video.
"For many consumers, digital music players are an essential," said Mike
Rivard, Energizer General Manager, New Products. "They don't go anywhere
without their iPods. This new Energizer Energi To Go Portable Power for
iPod allows them to know that whether they're on a plane, at the beach, or
anywhere in between, their music will keep going. And it features the kind
of design that iPod owners appreciate and expect."
The Energizer Energi To Go Portable Power for iPod features a licensed
Apple iPod tip and is adjustable so that it's compatible with iPod (with &
without video) and iPod nano. The MSRP for Energizer Energi To Go iPod
Portable Power Source is $29.99 and includes the charger and two Energizer
e2 Lithium AA batteries.
Energizer Energi To Go Portable Power for iPod will be available at
mass, drug, consumer electronics, and airport retailers this fall.
For maximum performance, Energizer recommends powering Energizer Energi
To Go Portable Power for iPod with Energizer e2 Lithium batteries.
Energizer e2 Lithium is the world's longest lasting AA battery in high tech
devices.
The Energizer Energi To Go line also includes the Energizer Energi To
Go Instant Cell Phone Charger, a portable battery-powered device that
supplies power to the majority of today's wireless phones. The Instant Cell
Phone Charger offers phone tip connectors to fit approximately 100 phone
models across top manufacturers, and include most Nokia, Motorola, Sprint,
LG, and Samsung cellular phones, as well as mini-USB devices such as the
Razr, Blackberry, and Palm Treo. Its MRSP is $19.99. Energizer markets and distributes Energi To Go. St. Louis-based Energizer Holdings, Inc. (NYSE: ENR) is one of the world's largest manufacturers and distributors of alkaline and lithium primary batteries, specialty and rechargeable batteries, and flashlights. Energizer is a global leader in the dynamic business of providing portable power.
For more information on Energi To Go products, visit www.EnergiToGo.com.
For more information, contact:
Bob Rybarczyk, 314-552-6731
brybarczyk@webershandwick.com

Jackie Burwitz, 314-985-2169
jacquelinee.burwitz@energizer.com

SOURCE Energizer Holdings, Inc.

---
You Can Shop Here and Get 100% Financing!
Buy any of our products with NO CASH!

Technology on the march at AAFES
DALLAS – "Televisions are getting thinner, more feature-rich and less expensive. GPS, digital photo frames and Blu-Ray players will be growth categories in 2008 and convergence will be the buzzword for the year." These are just some of the findings from a team of Army & Air Force Exchange Service managers and buyers who recently returned from the world's largest consumer technology tradeshow, the annual Consumer Electronics Show.
"We will be selecting all of the latest and greatest gadgets to meet military families' wants in the coming year," said AAFES' Electronics Divisional Merchandise Manager Chris Burton. "Military shoppers are generally more ready to embrace the latest the marketplace has to offer. Because of this, our team is dedicated to staying one step ahead of the changes to ensure we are sufficiently meeting military families' technology expectations. Our aim is to be leading edge."
As part of this effort, more than 20 personnel, including AAFES Commander Brig. Gen. Keith Thurgood, converged on CES to get the scoop on the newest electronics available and get them to BX/PX stores shelves as soon as possible.
Beyond senior leadership and buyers for AAFES PowerZones, personnel from the Exchange Online Store, at www.aafes.com, and the Exchange catalog program also made the trek to Las Vegas to put their hands, eyes and ears on the very best the electronic category has to offer in 2008.
"With a mobile customer base that includes active duty, retirees as well as Guard and Reserve members, we must find new and innovative ways to take the exchange benefit beyond a military installation's gate and into the homes of authorized customers," said AAFES' Direct Marketing General Merchandise Manager Bill Eddings. "With that said, catalogs and Web sites are not strictly about convenience. All of the merchandise offered has to contain the 'latest and greatest' products available in order for the exchange benefit to remain relevant to early adopters of technological innovations."
So, what's on the horizon for exchange shoppers? Whether in store, on line or over the catalog's toll-free number, the AAFES team that visited CES foresees TVs getting thinner this year (1.5") and even thinner in 2009 (0.75"). There will also be more networking and wireless capabilities throughout the home, office and automobile categories. Additionally, photo frames will deliver MP3 capabilities and wireless technologies as GPS units begin offering voice activation and traffic monitoring services.
AAFES saw consumer electronics grow considerably in 2007 as sales increased more than 9 percent and topped $720 million year to date. The top selling electronic items at AAFES exchanges last year were LCD TVs, iPods and GPS units.